Discussion Starter
•
#1
•
After installing the Rockford Upgrade I was disappointed with the I did way the HU was acting. I did a bit of research and decided to ditch the stock HU off of my Base 6MT. I figured since I do not have any telematics, it should be fairly straight forward.
I ended up following the install guides on the Impreza5 forums (thanks to Robzz's guides) since the wirings are very similar/identical. Was fairly straight forward. The only curve ball was a "backup module" that is mounted directly over the stock HU. That module controls the doorlocks which took a while to figure out until I had to get the wiring diagram for this car, haha.
All wires were soldered, shrink sleeved, and laced with lacing tape.
I will eventually reroute the Pioneer microphone to the Stock mic location.
Bought:
1. Pioneer AVH-2550NEX HU
2. Subaru Rockford Fosgate Upgrade
3. Fosgate 6.5 R165X3 for the rear speakers
4. Metra 40-LX11 Antenna Adapter
5. Metra 70-1761 Speaker Harness
6. Metra 95-8908HG dash kit
7. Metra AX-SUBUSB2 USB Adapter
8. Axxess AX-SUB28SWC-6V Harness
9. Axxess ASWC-1 Steering Wheel Control Adapter (FAIL)
10. Maestro SW Steering Wheel Controller
Testing the Maestro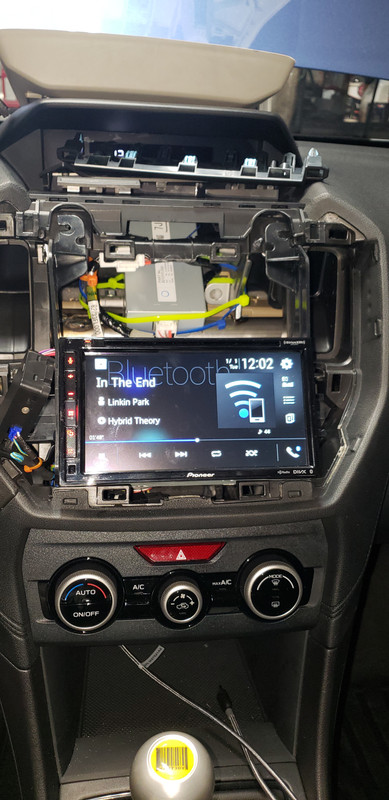 The backup module is all zip tied and sandwiched under the upper dash. I had to open it up and dremel the supporting housing (to the stock HU). I may machine a mounting bracket in the near future. For now, the zip ties should hold.
All buttoned up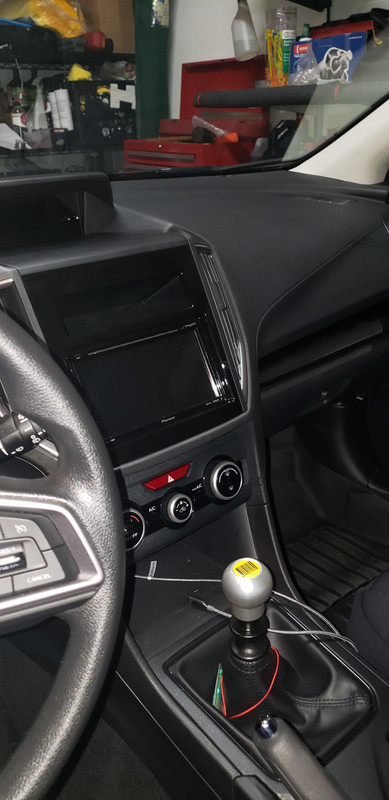 Issues
The Axxess didnt seem to work on my end after a long time debugging everything, so I ditched it for the Maestro SW. The Maestro SW (2019 Impreza Firmware) does work for the most part except that the "Call" and Hang up" buttons are not responding.
Has anyone had issues with this?