Discussion Starter
•
#1
•
The purpose of this thread is to see if there is a noticable difference in american gasoline with and without ethanol.
So I went to
Ethanol-free gas stations in the U.S. and Canada
to find a local source of ethanol free gasoline. There is a station that sells it not far from my son's elementary school. I decided to forego filling up before work Tuesday, and did the whole 80 mile round trip commute with only two bars left on the gas gauge! The trip computer said I had 80 miles to empty, then 60, --then the low fuel indicator light cam on, then 50 mile to empty. By the time I got to the school I was getting nervous that I would run out of gas. I didnt, and me and my son headed to the gas station. We found this:
I was excited to finally find the alcohol free gas, but wasnt too happy with the price. I really want to try this milage expiriment so I decided to go ahead and fill up...kept it full blast until the auto-shutoff stopped the flow. My son posing:
How much was that again? $62.77 USD for 14.2 gallons. Dang.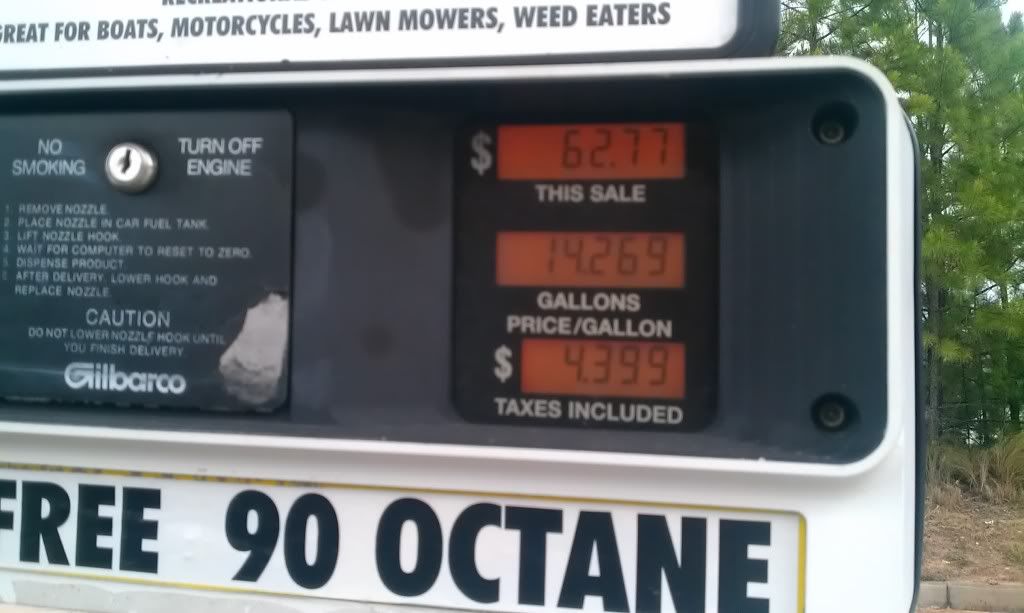 I was getting about 27 or 28 MPG (the XV's computer) on regular octane gasoline with 10% ethanol. I drive pretty hard and have lots of traffic. I am curious to see if I will get a MPG improvement with this 90 octane ethanol free gas.